Hey guys : ) Here's the first 5 illustrated tweets. If you don't see your tweet o'er here, please be patient. I'm still cooking up the second batch.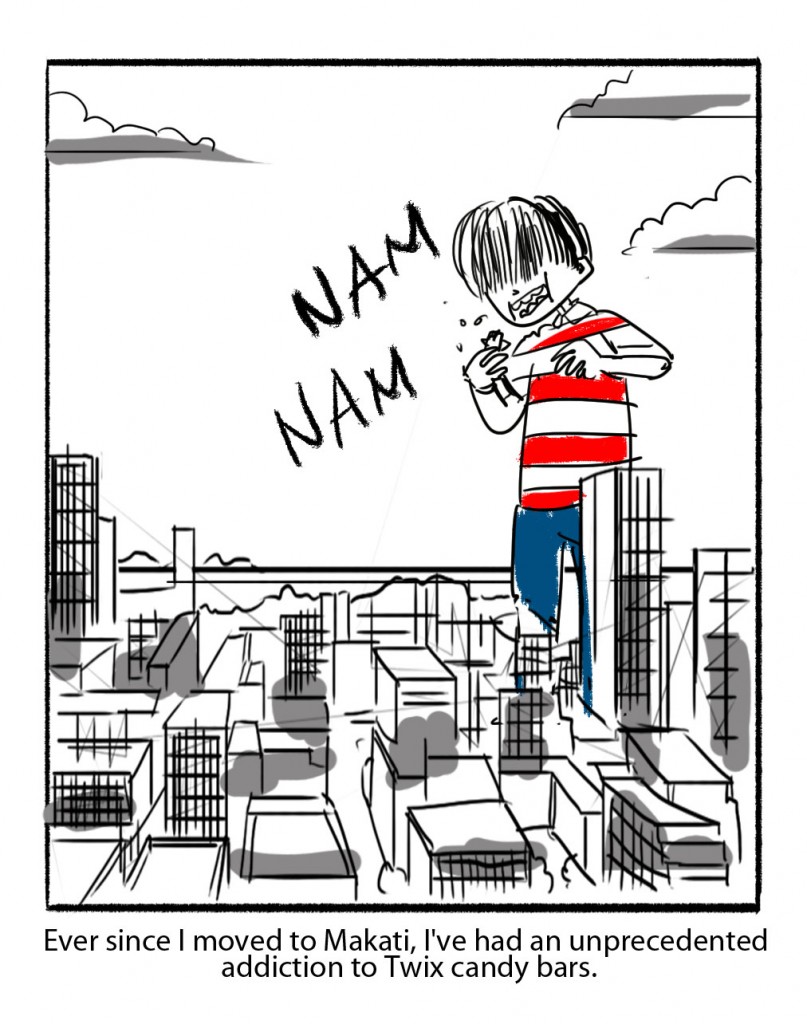 Thanks, Matthew!
(ANOBAPING) Stolen from resident lover-man, Ping Ronquillo!
Kae<3
(Stolen from Marie!)
Andy O. <3
And so… If you've got 140 characters of something poignant, silly, or even dumb to share, you've still got a couple of days to fork it over for me to doodle! … That said, this isn't supposed to be an exercise of a 140 characters worth of fancy-free, okay? Send me something that you really DID read on twitter, or something that you would've posted on your own, whether I asked for it, or not:) Otherwise, Disney cross-overs and robo-dudes making pancakes (though extremely cool), hurt my head. Okay? Okay!