I did some digging and lookit what I found! My first ever comics diary, circa 2007! A lot of it's really messy and really shameful, but what the cabbage, right?
Maybe I'll scan a couple of pages when I grow the patience. Hee. But in the mean time, here's one I found gathering dust in my hard drive: a poorly scanned doodle of shameless Johnny Depp and Alan Rickman McLovin'!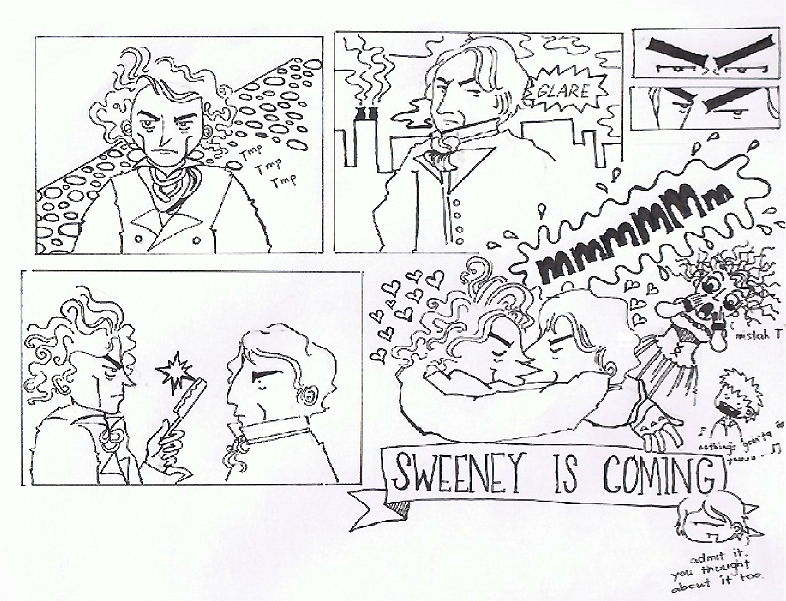 (I bet he is.)
For those who remember the movie, I can honestly say I didn't enjoy it much, save for one or two scenes. I mean, visually it was great; even the concept of MEAT PIES had me. I think what ruined it (for me, anyway) was a lot of the high pitched, god awful singing that was going on. That little boy's irritating singing haunts me to this day. Jeez Louise.
No complaints about Alan Rickman though; HE was dee-lightful!