Yes, I know that the last entry was all about our grand Avilon Zoo adventure, but it was only after posting it that I realized that I had left out a couple of other bits from the trip. After all, it is a huge place.
I thought about letting it go and moving onto a new cerealsat story line, but ah well. What's a couple of pages, right?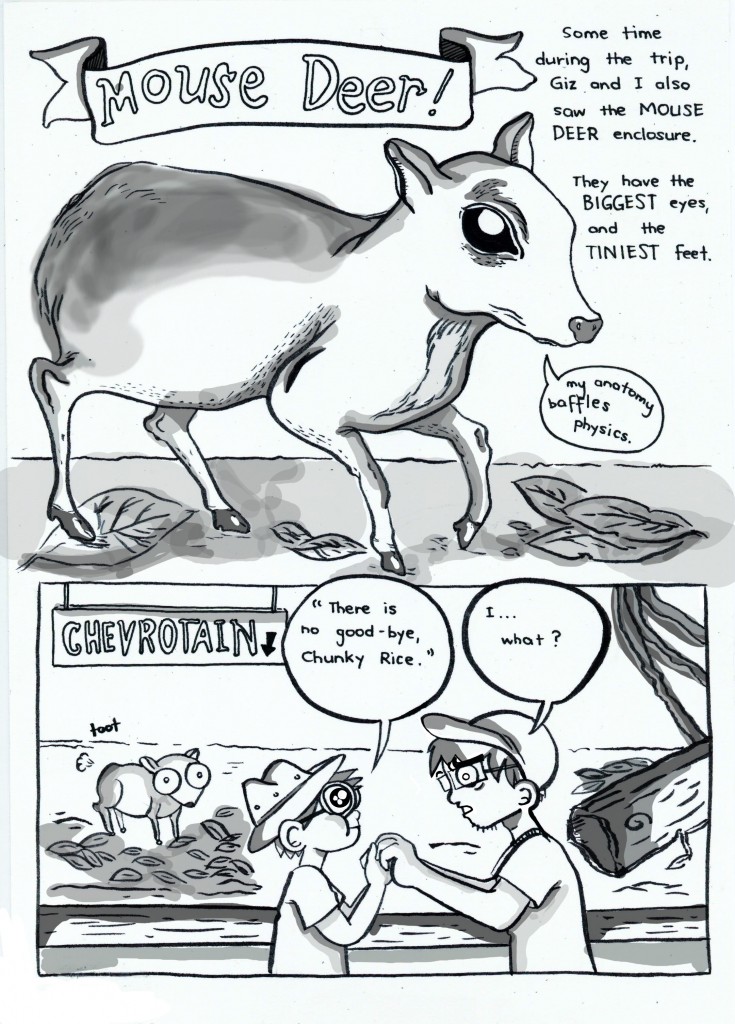 Bada-bing! Now I'm done.